In collaboration with the Department of Pastoral Care for Migrants and Refugees in the Catholic Archdiocese of Johannesburg, ProBono.Org facilitated a workshop on 25 March 2023 commemorating human rights and to empower migrants and refugees on issues of access to documentation, education and health care.
Over 100 people attended the workshop at the Catholic Cathedral in Doornfontein, Johannesburg. The presenters included Elgene Roos, an attorney at Cliffe Dekker Hofmeyr, who gave a presentation on the birth registration process and the rights of foreign national children; Kholofelo Mphahlele, a paralegal at Section27 who addressed issues of health xenophobia, access to health care and education for refugees and migrants; and Eldonna Muhwava and Tumelo Mogale from Lawyers for Human Rights (LHR) who spoke about the process of applying for asylum and refugee status and about their latest campaign to raise awareness on the unlawful arrest and detention of clients who are not able to regularise their status.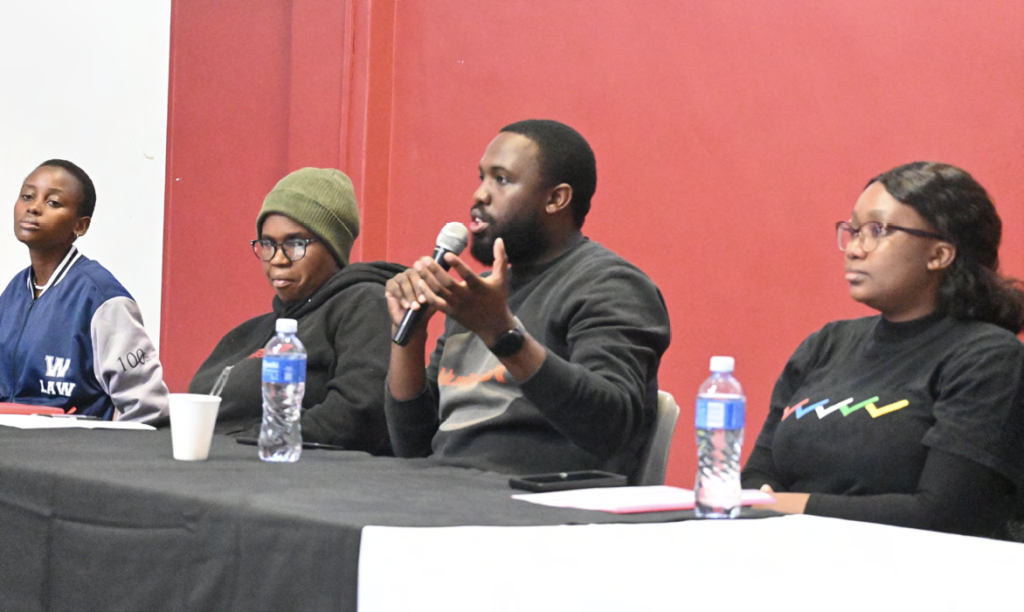 The Department of Pastoral Care for Migrants and Refugees defines pastoral care as "a model of emotional, social and spiritual support that can be found in all cultures and traditions across the globe." Their main aim is to welcome, protect, promote and help migrants, refugees and asylum seekers to integrate into the community where they live and offers basic and temporary support in terms of food, clothing, accommodation, transport and training, including free English and isiZulu classes. Since 2020, more than 380 migrants and refugee women have completed skills training and have started their own small businesses.
Out of this workshop, ProBono. Org has received 99 requests for legal assistance, ranging from applications for permanent residence, asylum and extensions of permits.
The success of this workshop has resulted in Sister Marizete Garbin requesting that a further workshop be organised to mark World Refugee month in June.