The first Saturday of November was declared National Children's Day by the South African government. This day aims to emphasise the progress made towards the realisation and promotion of children's rights.

As has been the custom for the past few years, the ProBono.Org One Child A Year (OCAY) Campaign in partnership with Constitution Hill, Skilful Spaces and Play Africa organised a fun and educational day on 4 and 5 November 2022 as part of the National Children's Day celebration. This was organised for children from Guild Cottage, Home of Hope and the Christ Church Christian Care Centre. Our aim was to educate children on their rights and raise awareness on the various channels through which children who are facing various challenges can be assisted.

We were also joined by a court preparation officer from The Teddy Bear Clinic who gave an important talk on the court preparation process, specifically when a child is required to testify in court and assured children that the law is able to protect them. We also emphasised that trained officials are available to assist them through the necessary preparations should they be required to stand before a magistrate to give testimony and see justice being served while being an integral part of the process.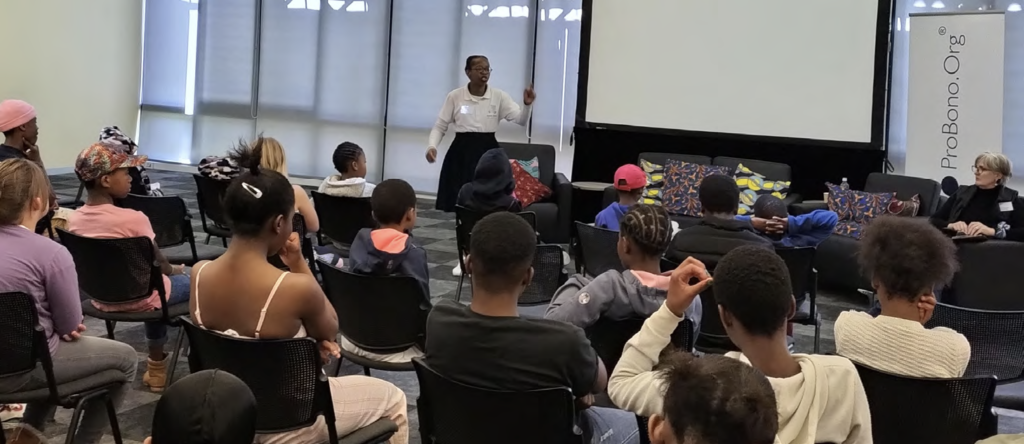 Around 80 children between the ages of 5 and 19 attended the event. They participated in activities that encouraged interaction amongst their peers, such as drum playing, singing, face painting and having discussions that were age appropriate. In addition, ProBono. Org organised a treasure hunt where they all had to hunt for small cards containing a specific right from the Bill of Rights which related to them as children. They all received prizes and fun toys for their participation. The younger children also played children's court where they had a magistrate, an eyewitness, attorneys, a complainant and defendant. It was an interesting sight! Although fun and entertaining, the focus was on the education and empowerment of children in knowing and understanding what their rights are according to the South African Constitution.

We were excited to see the happy smiles of the children from the festivities of the day