Interns for 2022
Johannesburg
Xoliswa Maaroganye has been appointed as Communications Intern for 2022, with funding support from the Raith Foundation. She is passionate about Communications in the workplace and how it can be used to inspire innovative solutions and convey the organisation's brand both internally and externally. She enjoys creating visual content and employing social media platforms as a tool to interact and share information as a means of organisational branding. Xoli completed a BA degree in Communication Science and Psychology in 2018 at Varsity College. She went on to further her studies at the University of Pretoria. She holds an Honours degree in Augmentative and Alternative Communication and intends on obtaining a Master's in Communication. Xoli is ecstatic to be part of the ProBono.Org team and eagerly looks forward to all there is to learn in order to grow and further her career while making a positive change in people's lives.
Ayanda Zulu was born in Port Shepstone, KwaZulu-Natal and obtained his LLB at the University of KwaZulu-Natal in Durban. Upon completing his studies he took up an internship in administrative adjudication at the Road Traffic Infringement Agency. Ayanda studied clinical law, which exposed him to legal aid in civil matters spanning labour law, illegal evictions and small claims matters. He was inspired by the great work done by public interest lawyers in representing the less fortunate. Ayanda has ambitions to practise law and contribute towards greater access to justice.
Neo Maloka was born and raised in a small town in the Free-State. In 202, she completed her LLB studies from the University of the Free-State. During the course of her studies she had the opportunity to volunteer at the University of the Free-State Law Clinic where she consulted with clients and assisted them with their legal matters under the guidance of her supervisor. Neo is grateful for the opportunity offered to her by ProBono.Org and believes that the experience she will acquire will be pivotal in her law career.
Kgomotso Leshabane studied B.Com law and LLB at the University of Johannesburg. She recently completed her practical legal training (PLT) at the Johannesburg LEAD school with the aim of learning and preparing for the attorney board exams. Growing up in Soweto exposed her to many people's frustrations due to a lack of access to justice which caused them either to take the law into their own hands or simply accept the injustice of being victims of various crimes. This made her eager to study law so that she could make a change, however small.
Cape Town
Tyler Idas, our newly appointed legal intern, was born and raised in Cape Town. Her drive for improving social justice began while still at high school where she was involved in various community initiatives such as feeding schemes and community safety. Her passion for improving access to social justice prompted her to enrol at UCT for both a Bachelor of Social Sciences, majoring in Policy Analysis as well as an LLB. While completing her studies Tyler has been involved with the SHAWCO Law (LAWCO) organisation as Curriculum and Evaluations Coordinator charged with structuring and facilitating basic legal education workshops within previously disadvantaged communities such as Manenberg and Khayelitsha.  In doing so, the LAWCO committee was placed in the fast growth SMME category at the Standard Bank Top Women Awards in Leadership as an all-female committee. Tyler hopes to further her growth of legal knowledge and its application and to make a meaningful impact in communities and households with her work at ProBono.Org.
Cape Town
Vuyisile Shabangu graduated with an LLB from the University of South Africa (UNISA) in 2021. During her academic career she participated in Human Trafficking events, and the Men for Change Conference which was hosted by Open Life Crisis Centre in partnership with UNISA. Vuyisile was also elected as the Deputy Chairperson of the Black Lawyers Association student chapter at UNISA Durban. Her role was to assist students with academic challenges they experienced within the campus. Vuyisile is a member of the Young African Leaders Initiative (YALI) Network, which is a vibrant online community where young African leaders can learn how to effect change around important issues in their communities and improve their leadership skills through tailor-made online content. Vuyisile's dream is to specialise in human rights law and mining law. She is grateful for the opportunity to be a legal intern at ProBono.Org and is very excited to embark on this journey. Welcome to all our new interns. May they grow and flourish during their year with us.
Farewell to Shamika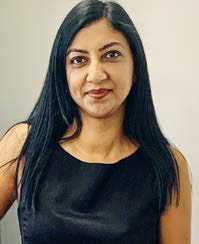 We are sad to announce that our Durban Regional Director, Shamika Dwarika, is leaving ProBono.Org in February. Not only is she leaving ProBono.Org but will also be leaving the country to further her career at an NGO in Ireland. Shamika has been with our organisation since July 2014 and has made an invaluable contribution to the Durban office and to ProBono.Org. We wish her success in her next career move and the very best moving forward.