On 28 September ProBono. Org launched an updated and comprehensive version of the Refugee Manual produced for us by Cliffe Dekker Hofmeyr Attorneys (CDH). The manual is aimed at legal practitioners so that they are well equipped to deal with refugees and asylum seekers looking for legal assistance.
We are extremely grateful to Elgene Roos, who prepared the manual, and to the head of Pro Bono at CDH, Jacquie Cassette, who also gave the keynote address at the launch and spoke about the difficulties in ensuring the human rights and dignity of refugees and asylum seekers in a difficult and hostile environment.
The launch at the Radisson Red Hotel in Johannesburg was well attended by the legal profession, including those who volunteer their time to staff the refugee help desk at ProBono.Org and take on our clients' cases.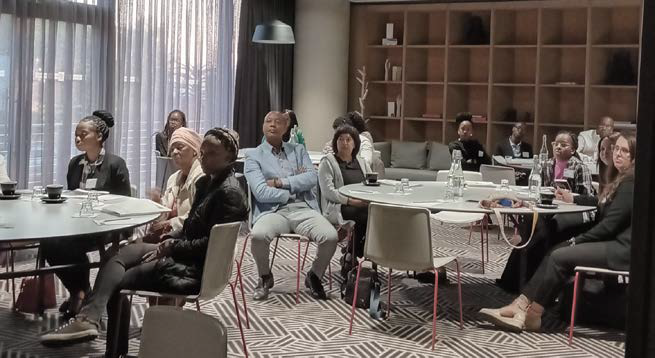 Community Advice Office (CAO) paralegals were also in attendance. We had sent out a survey to CAOs we work with, asking them to list the most common issues that refugees bring to their advice centres. As a result of this
survey, the first in a series of pamphlets has been produced for communities on Birth Registration. This pamphlet has been translated into isiZulu, TshiVenda and Shona.
We would also like to acknowledge Misereor, who have provided support to this project over the past three years.
The Refugee Manual and the Birth Registration pamphlets are available on our website – https://probono.org.za/resources/