After a mediation training session for community leaders on 20 May 2022 by Adv Mabel Slabbert, ProBono.Org held a feedback session at the Joburg office on 26 September 2022. The leaders who attended gave insightful feedback on how the training assisted them in their community advice offices.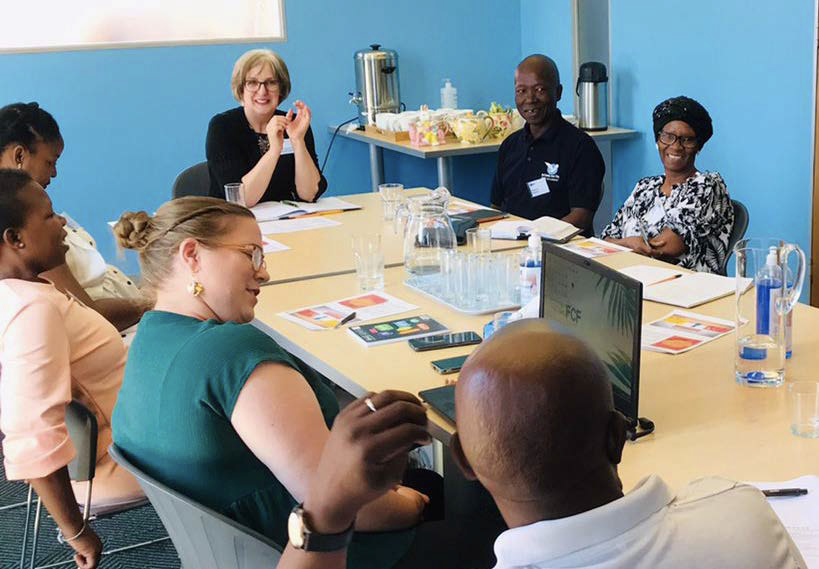 The discussion dealt with five (5) questions: 1. What was the most valuable point in the training for you?
2. What specific mediation aspects could you implement in your work?
3. What mediation principle did you struggle to apply in practice?
4. Would you say that the training assisted you in a more general way, or in a very specific way?
5. Do you have a specific mediation issue that you would like to receive training on?
All leaders participated and the most important remark was that they want to be trained as mediators. It was clear that that forms a large part of their work. Some found the training to be a good refresher of their existing knowledge; others strengthened skills like patience; being good listeners; getting parties to a middle ground; note-taking; and questioning the parties.
Many found the training helpful in giving direction to time-management. Specific needs mentioned were training in high-conflict cases; how to deal with divorces regarding division of property; dealing with enforcing divorce orders; and training in labour issues in the informal workplace. More training is planned for the coming year, and hopefully funds will be secured for accredited mediators' training.